How Graina's created a refill program for non-dairy and dairy milks
When Rohan and Parul owners of the bulk wholefood store Graina opened their first store in Moonee Ponds the goal was to make sustainable living easy for their customers. Now with two stores they provide over 500 package free items in a bid to create meaningful impact in helping contribute towards reducing the production of plastic and the CO2 contributing to climate change.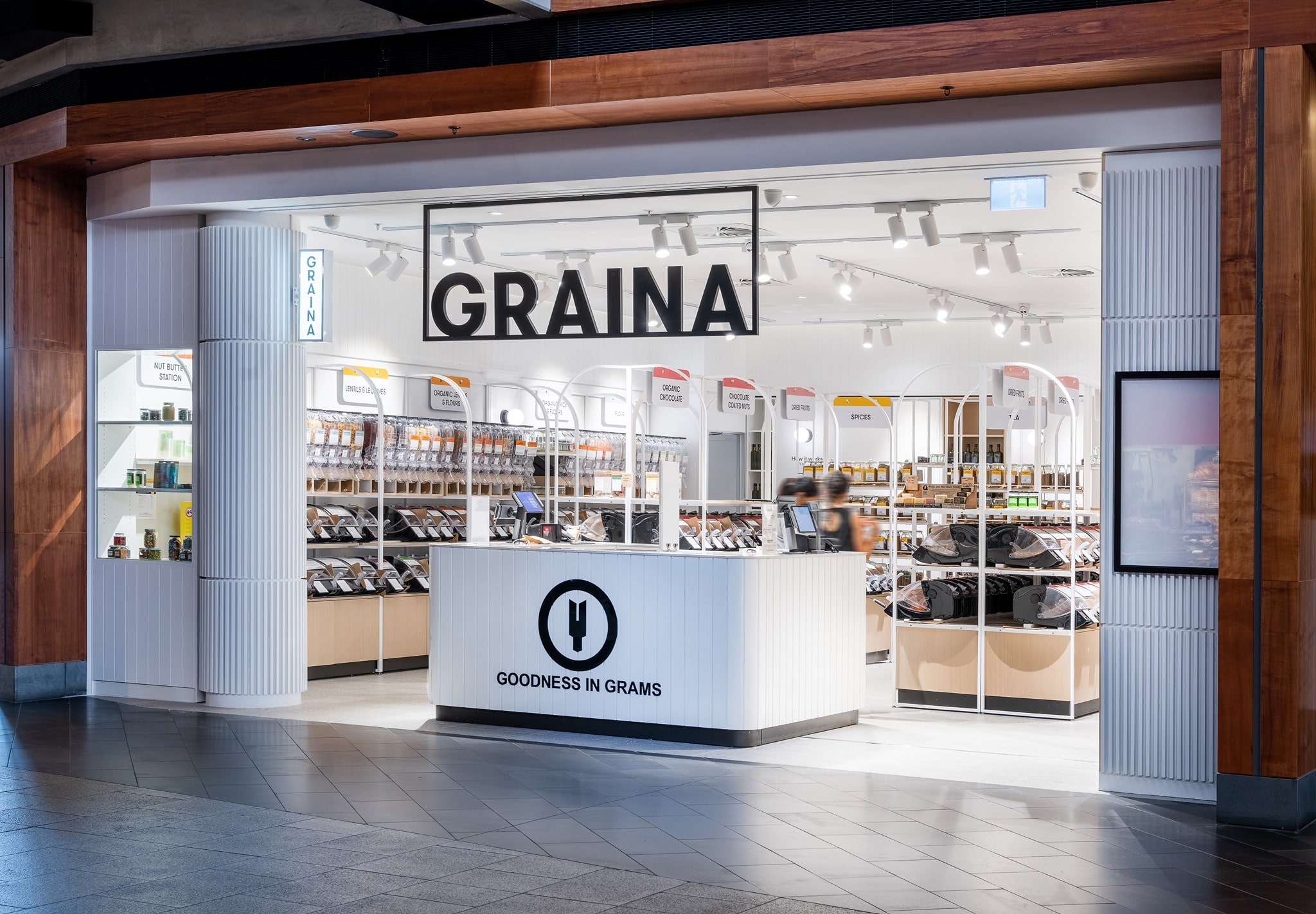 They decided to introduce a swap and go program for non-dairy vegan mylks and dairy milk to address the amount of plastic used in single-use bottles and tetra boxes. By their calculations consumers purchasing 1L milk per week can use up to 7.3kg of plastic waste per person per year. The almond mylk made on site and sold in a reusable glass bottle is now Rohan's favourite item in store.
Customers can place an order and pick up their desired milk in a returnable 1L glass bottle. Glass bottles returned by customers are then sanitised and set aside for refilling. Following the success of the non-dairy vegan mylks, Rohan and Parul partnered with a local Melbourne dairy to set up a milk on tap option in store.
Before their swap & go non-dairy vegan mylks and dairy milk system became available a detailed process document on how the whole process would work from customer perspective was written up. They wanted to keep it simple for the customer while also ensuring they are doing it with an absolute focus on quality, health and hygiene factors. Below, Rohan explains how this looked for them:
"First Step – customer perspective plan
first transaction will include the cost of the bottle and
customer will only pay for refills if the bottle is brought back for swap.
We then take the bottle go through the sanitisation process (We even engaged a food scientist to help us!) and put it back for reuse. Ensuring a first of its kind circular economy zero waste process of selling regular milk in retail."
"Second step, was to ensure that we get proper health certifications, which took us a while. Once we got all-okay from Council, then we went ahead and got the proper machinery to ensure that the milk can be safely provided to the customers."
Rohan admits the upfront financial cost was high but sees the investment as a long term one that will be good for his business and ultimately environment, "we always felt that a business must exist to add value not only economically but should also have positive social and environmental impacts." Rohan engages with his wholesale suppliers to switch to reusable packaging for the products that they provide to them. "This is to ensure that we reduce our waste footprint from manufacturing, shipping through to customer – a true circular economy."